---
Corporate Fraud & Harassment Investigations

---
We have assisted companies in the investigation of employee fraud and harassment, obtaining prosecutions and assisting in dismissal decisions based on fraud, theft and other internal corporate issues like harassment. Sometimes it is necessary to bring in an outside investigator to conduct recorded interviews and to review video or email records. AIP's CEO has completed the 1811 criminal investigator school at Glynco, GA, and operated for almost a decade as a federal investigator. We can go beyond simple surveillance and take investigative steps to ensure a truely professional investigation with a final professional report.
---
Domestic;
Infidelity & Child Custody Cases
---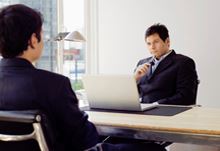 In the private investigative field, most domestic cases are related to Infidelity or Child Custody issues. Sometimes the case involves both. State laws related to these issues vary. In Virgina, if infidelity is an issue on behalf of one of the parties, the other party can obtain a substantial advantage during divorce proceedings if he or she can prove the infidelity through documented third party evidence. Two primary pieces of evidence sought by a security firm would be a public display of affection (such as kissing, hugging, holding hands) and time and opportunity (such as an overnight stay).
When looking at the issue of Child Custody, the court is primarily concerned with what is best for the child, and what evidence is there to demonstrate one parent can provide a better home than the other parent. Just because one parent believes the other to be a sub standard person is not sufficient reason for a judge to rule against that parent. However, demonstrating a parent doesn't properly provide for or support a child may play a role.
---

Background Investigations

---
Background investigations can be performed to a varying degree of diligence. If you require professional level database searches, which often reveals extensive previous addresses, family members, phone numbers, basic criminal history & bankruptcy information, this can be performed for a low introductory cost. If you want to take things further, this means having a trained investigator also conduct interviews of people who know your subject. Even the latter type of investigation can often be conducted at a "price point" satisfactory to the client.
We also have the ability to retrieve sensitive information like basic banking records, conducting a state wide or even nation wide search for all banking records related to a particular person. These type of searches are priced on a "hit" "no-hit" basis, with a no-hit cost much lower if no results are returned. Call for more details about these types of searches.
---
Executive Protection

---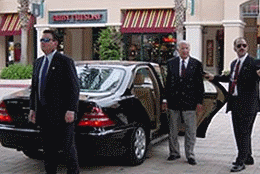 In addition to our investigative experience, we are trained in advanced military and protective techniques. We have provided security services for federal courthouses, provided protection for the federal judiciary (including some of the Supreme Court Justices), and protected high threat private individuals.
Protective services can be in the form of a single protective agent, or an entire protective team with vehicles. Whether utilizing a single agent or a team, the level of security can be greatly enhanced with trained professionals willing to place themselves in harms way, to buffer the protectee from threat, and move him or her to a safe area. All the while, the agent has the skill sets to use justifiable force to engage the threat. Protective agents can be contracted for a period of just hours, or as long as required to keep the client(s) safe. They are flexible with the changing situation and environment. The CEO, with both Special Forces training and federal agent protection training, offers a unique combination of skill sets difficult to match anywhere.
---
Insurance Claims

---
We have worked with insurance companies such as Allied World to gather information related to insurance fraud. Often these cases are valued in the millions
---
Case Preparation & Criminal defense

---
AIP can assist attorneys or clients in a wide range of legal cases. Performing field work like conducting interviews, gathering documents, and serving process are just a few of the services we can provide. We can assist the defence when clients are the subject of improper police investigaion or unfair charges filed by prosecuters.
---
People Locates

---

Sometimes we can locate difficult to find people with quality, professional database searches. Other times location may require more in depth investigative work. With past experience locating high level felony fugitives, we can help.
---
Process Service

---
We have conducted speciality process service for clients. Often times it is neccessary to have process served in unique situations; sometimes there is a very limited timeframe to accomplish the service, while other times the target may be actively avoiding service. Despite the reason, without service there is often no civil case, and we can go beyond the "knock and hang" proceedure of the typical process server by conducting surveillance and performing ruses the typical process server doesn't have the expertise or time to perform.
---
Security Assesment & Consultation

---
We can review security equipment and proceedures, document security locations with photos, and make recommendations to improve your security based upon your needs and budget. We have experience through special operations training on how to compromise security, as well as pratical hands on of high end federal courthouse defensive security systems, giving us a well rounded perspective on your situation.
---
Utilizing Fingerprint and DNA analysis Labs

---

We have labs available to conduct forensic examinations on fingerprint and DNA evidence, enabling us to offer a full ranging investigation to gain neccessary evidence. Call us with any questions you may have.
---
Apple's Filevault technology

---

From the apple website: If you store sensitive information on your Mac, you can use FileVault* encryption to protect the files from being seen or copied. For example, if you carry all your company's financial data on your portable computer, losing it could allow someone to access sensitive data that might hurt your business. If you are logged out when your Mac is lost but the data is encrypted, your information is protected. FileVault* encodes the information stored on your Mac so that it can't be read unless the login password is entered.

*Filevault and the Filevault symbol are trademarks of Apple and have no affiliation with AIP
---
Speciality Equipment

---

AIP consistently seeks to remain on the cutting edge, by researching and obtaining the newest in speciality equipment. Utilizing high end digital cameras and zoom lenses, hidden cameras, GPS devices, and even wearable concealed video cameras, we consistently upgrade our inventory to give us the unique capability to accomplish those difficult tasks.
---
A quality final report is important

---
AIP realizes the value of a quality report. Therefore; when a report is needed, we produce a high end, properly worded and signed PDF report, which can be immediately e-mailed to any party. Our reports are of a quality which can be presented to court professionals; including a cover page and embedded critical images to provide extra impact. Evidence based reports designed for court presentation are in a different format than the layperson is accustomed to seeing, and is another reason to hire an investigative agency with a high level of education and law enforcement experience.